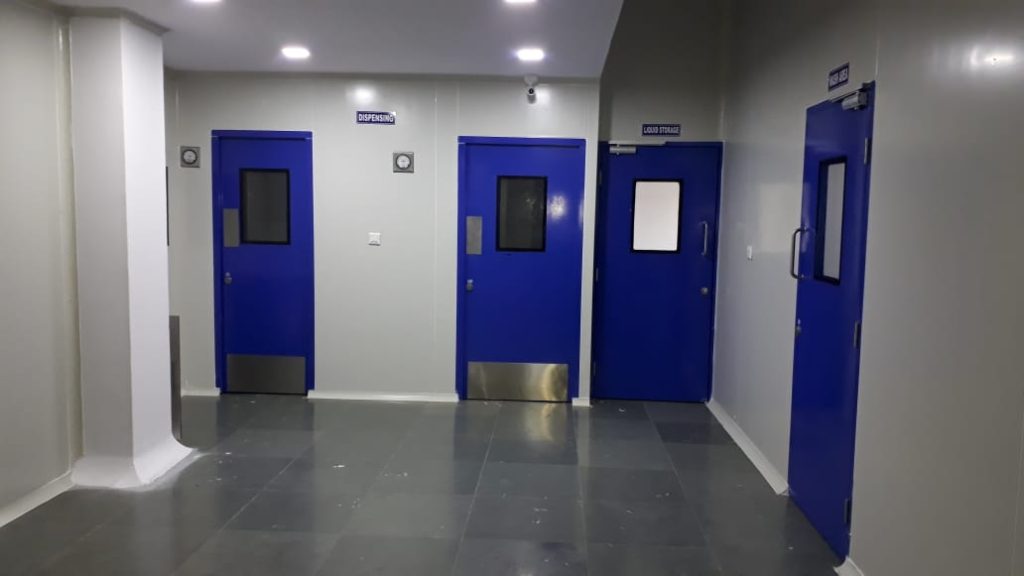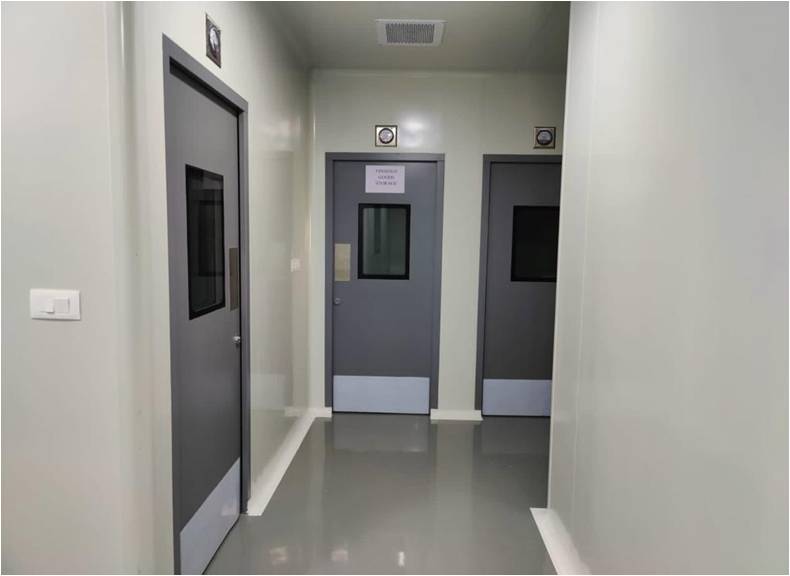 Hot dipped Galvanized steel sheets.
Connecting Profile: PVC/ALU/GI
Base Profile: GI raised floor track
Panel Width 1120mm and Height: 4500 mm
Light Chromated
Food-grade silicon sealant.
Zero spangles with a zinc coating of 120 gsm.
Epoxy polyester powder coating of 60/80 microns.
Color – As per RAL no.
Door frame: 1.2/1.5 Miter/welded corners and Knock-down bolted frames.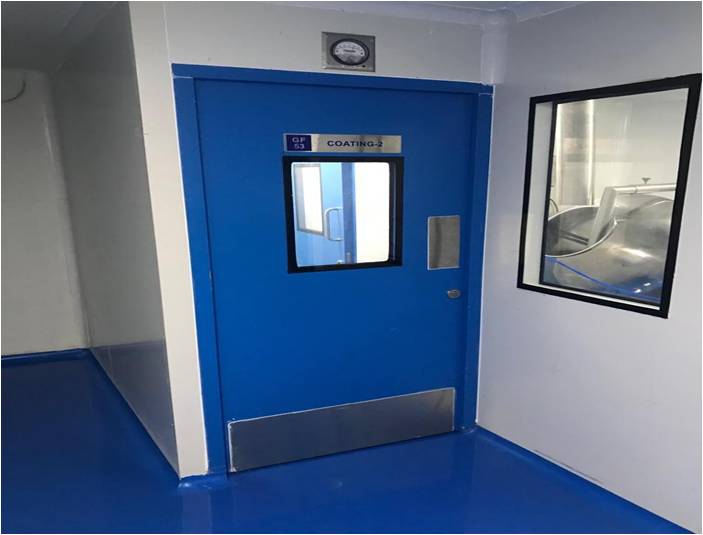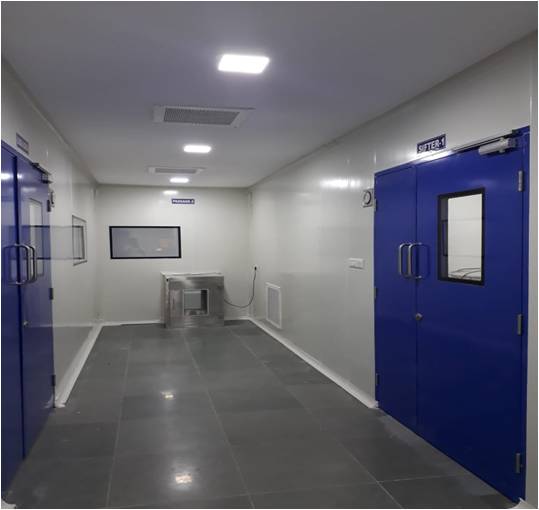 Panel Type: Pre-Coated (P.P.G.I.) / Powder Coated (P.C.G.I.)
Panel Width: 1200 mm, 1120 mm, and 800 mm as standard. Panel thickness 50/80 mm ability to carry and
conceal services, Return air ducts/risers.
Panel Height: Up to 4000 mm with provision to have stacked panels for higher-level applications.
Base Detail: Recessed Type Base to allow a flush coved finish/C-Type Base.
Insulation: Polyurethane foam (PUFF) 38±2 Kg/cm²
Panel Weight: Depend upon the specification and thickness of the Panel.
Coving: Optional radius floor/Ceiling coving accessories.
Air Leakage: Silicon Sealant for sealed applications